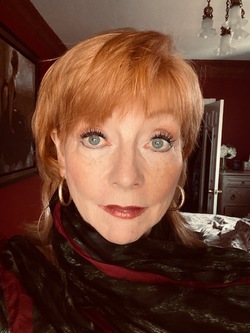 Susan Gudgeon's passion for singing is evident in her extensive resume chronicling her over three decades of experiences as a professional vocalist, actor, dancer and adjudicator.
Her considerable experience performing with professional opera companies , orchestras and musical theater companies across Canada is a testament to her professionalism, talent and strength. She has also spent several seasons performing at Stratford and Shaw Festivals.
Yet it is the unparalleled joy with which she shares her wealth of knowledge that makes Susan an inspirational vocal coach and mentor. Her goal is simple: To help every singer to develop a "Dynamic voice" and guide them in the art of performance in order to fully develop a students full potential.
Many of Susan's Students have moved on to University Vocal Departments, secondary musical theater programs and professional careers. A great many of them have also moved on as vocal teachers using her unique vocal techniques to guide their own students.
I am so excited to be able to adjudicate for this wonderful festival and be part of a new way of proceeding under our current challenges. It's a new frontier, so lets enjoy it!